A targeted treatment for immune thrombocytopenia (ITP) patients
REVOLADE acts in the bone marrow by mimicking the actions of thrombopoietin (TPO), the hormone responsible for stimulating platelet production1,2 
Unlike immunosuppressive therapies, REVOLADE acts specifically on the TPO receptor and does not interfere with normal immune function1–3
REVOLADE, unlike larger thrombopoietin receptor agonists (TPO-RAs):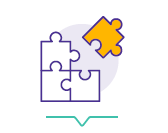 Complements endogenous TPO activity1,2

Does not promote neutralising antibodies2

Mimics endogenous TPO with once-daily oral dosing1,2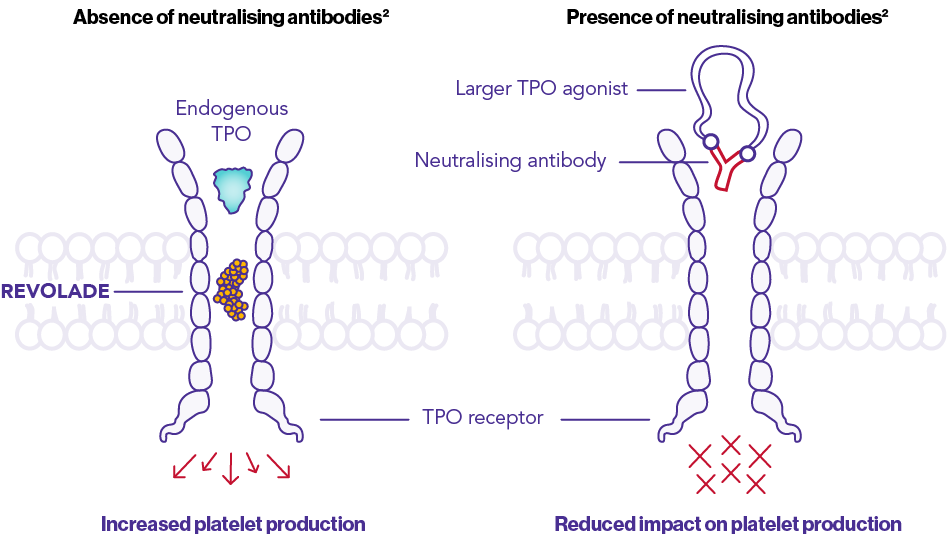 REVOLADE's TARGETED mechanism of action allows for platelet control without immunosuppression1–3
FCT, film-coated tablet; ITP, immune thrombocytopenia; TPO, thombopoietin; TPO-RA, thrombopoietin receptor agonist.
*The half-life of REVOLADE (~21–32 hours) relative to dosing frequency (every 24 hours) allows for steady drug levels, mimicking endogenous TPO.1,2
References:
REVOLADE FCT Summary of Product Characteristics.

Kuter D. Int J Hematol. 2013;98:10–23.

McCrae K. Cleve Clin J Med. 2011;78:358–373..
IE | May 2022 | 174745