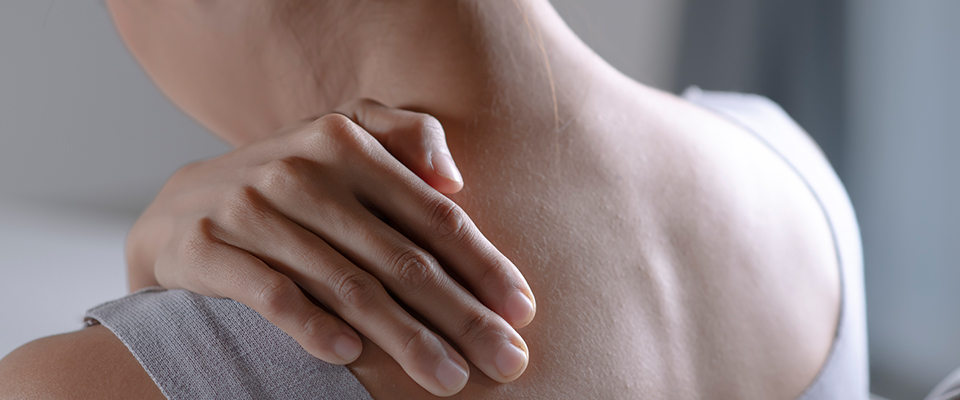 Authors: Denise Mann
Source: HealthDay
For years, people with the widespread pain disorder fibromyalgia were told their symptoms were all in their heads, but now the illness is being taken much more seriously with good reason.
Folks with fibromyalgia are more likely to die early from accidents, infections and by suicide, new research suggests.
"Fibromyalgia is often called an 'imaginary condition,' with ongoing debates on the legitimacy and clinical usefulness of this diagnosis," concluded researchers led by Yulia Treister-Goltzman of Ben-Gurion University of the Negev, in Beer-Sheva, Israel.
"Our review provides further proof that fibromyalgia patients should be taken seriously, with particular focus on screening for suicidal ideation, prevention of accidents, and prevention and treatment of infections," they wrote.
Exactly how fibromyalgia may contribute to early death is not fully understood, but this condition often travels with other diseases and conditions, which can increase the risk of dying early.
For the new report, the researchers reviewed six studies comprising just shy of 189,000 adults, all of whom had fibromyalgia plus other conditions. People with fibromyalgia were 27% more likely to die early from all causes if they were diagnosed according to the latest criteria.
The way that doctors diagnose fibromyalgia has changed dramatically over time. In 1990, a fibromyalgia diagnosis only took widespread pain and tender points into account. Today, doctors cast a wider net to include fatigue, mental fogginess, headaches, stomach pain or cramps, and depression.
When using the latest criteria, people with fibromyalgia were 44% more likely to die from infections, including pneumonia and sepsis, and more than three times as likely to die by suicide than people without this condition. Folks with fibromyalgia were also 5% more likely to die in an accident, the study found.
A growing body of evidence suggests that fibromyalgia may weaken the immune system and cause inflammation, which could explain the increased chances of dying from infections, the researchers suggested. Depression, which can accompany fibromyalgia, may increase suicide risk.
"The finding of increased [risk of dying] associated with accidents can stem from fatigue, unrefreshing sleep, and the concentration difficulties that accompany fibromyalgia, and are a component of its diagnostic criteria since 2010," the researchers concluded in their report.
People with fibromyalgia were 12% less likely to die from cancer when compared with same-aged people without this condition, possibly because they are more tapped into the health care system and receiving preventive services, the study authors suggested.
The study was published online July 10 in RMD Open.
Two experts who were not involved with the study are glad that fibromyalgia is being taken seriously.
"Fibromyalgia is a serious condition that needs a thorough evaluation, and this article emphasises that point," said Dr. David Pisetsky. He is a professor of medicine at Duke University School of Medicine, in Durham, N.C.
"Chronic pain is difficult to treat, and some of the consequences of untreated serious illness are depression and despair, especially when there are also other conditions involved," Pisetsky said.
"To really know what is going on with a person who has fibromyalgia, you must see if anything else is contributing to this disease, as it is often the add-on conditions that can drive risk for early death," he explained.
Identifying and treating any of these add-ons may help reduce the risks of dying early for people with fibromyalgia. Those add-ons may include rheumatic, gut and mental health disorders.
There are U.S. Food and Drug Administration-approved medications to help treat fibromyalgia symptoms, including certain antidepressants and drugs that block nerve pain, Pisetsky said. Exercise and other lifestyle changes are also important parts of treatment.
Researchers are getting closer to finding out what is driving fibromyalgia, which may lead to newer and more targeted treatments, Pisetsky noted.
Dr. Sonali Khandelwal agreed. She is an associate professor of rheumatology at Rush University Medical Center in Chicago.
"This is an impressive study," she said. "The takeaway is that fibromyalgia is a real condition, and it often involves more than just chronic pain."
In addition to medication and lifestyle changes, cognitive behavioural therapy is also helpful for people with fibromyalgia, Khandelwal said. This is a time-limited course of therapy that aims to change how a person thinks about their pain and other symptoms.
More information
This article was from HealthDay (US) and was legally licensed through the DiveMarketplace by Industry Dive. Please direct all licensing questions to [email protected].

September 2023 | IE307539