________________________________________________________________________________________________________________________________________________________________________________________________________________________________________________________________________________________________________________________________
Inclisiran is indicated in adults with primary hypercholesterolaemia (heterozygous familial and non-familial) or mixed dyslipidaemia, as an adjunct to diet:
in combination with a statin or statin with other lipid-lowering therapies in patients unable to reach LDL-C goals with the maximum tolerated dose of a statin, or
alone or in combination with other lipid-lowering therapies in patients who are statin-intolerant, or for whom a statin is contraindicated.2
LEQVIO® was generally well-tolerated, with a safety profile similar to placebo apart from injection-site reactions1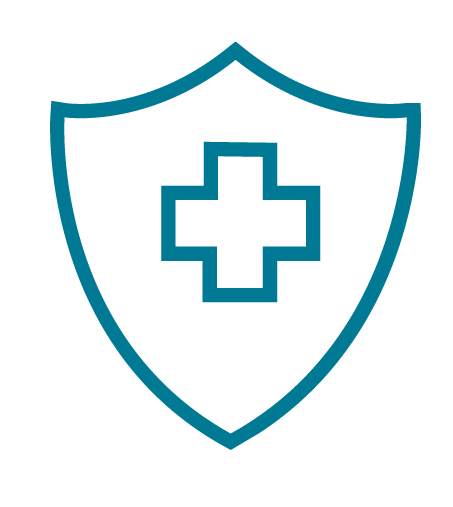 Injection-site adverse reactions were more frequent with LEQVIO® than placebo, with between-group differences of 1.7% in ORION-10 and 4.2% in ORION-11; the majority of these reactions were mild, with none being severe or persistent.1
Discontinuation rates due to AEs were balanced among both treatment groups: 2.4% (n=19) vs 2.2% (n=17) in ORION-10 and 2.8% (n=23) vs 2.2% (n=18) in ORION-11, of patients treated with LEQVIO® and placebo, respectively.1
No clinically significant interactions with other medicinal products are expected with LEQVIO®.2 
Laboratory results with respect to liver and kidney function, levels of creatine kinase and high-sensitivity C-reactive protein, and platelet count were also similar in the LEQVIO® and placebo groups in each trial.1 Two maintenance doses a year‡ to lower LDL-C all year long1,2
Learn more about the dosing and administration of LEQVIO®.
The effect of LEQVIO® on cardiovascular morbidity and mortality has not yet been determined.2
LEQVIO® is not reimbursed in Ireland at this time.
* ASCVD risk equivalents included type 2 diabetes, FH, or a 10-year risk of a cardiovascular event of ≥20% as assessed by the Framingham Risk Score for Cardiovascular Disease or equivalent.1
‡ After an initial dose, inclisiran is administered again at 3 months, followed by every 6 months.2
AE, adverse event; ASCVD, atherosclerotic cardiovascular disease; CI, confidence interval; FH, familial hypercholesterolaemia; LDL-C, low-density lipoprotein cholesterol.
References
Ray KK et al. N Engl J Med 2020;382(16):1507–1519.
Leqvio® Summary of Product Characteristics. Accessed August 2022 at www.ema.europe.eu
Ray KK et al. N Engl J Med 2020;382(16):1507–1519 (supplementary appendix).