________________________________________________________________________________________________________________________________________________________________________________________________________________________________________________________________________________________________________________________________
Start with ENTRESTO® to see benefits and keep patients out of the hospital longer vs ACEi (enalapril)1–7
ENTRESTO as first choice keeps patients out of the hospital longer vs ACEi (enalapril)1,5,6
Regardless of where patients are in their journey, starting ENTRESTO as early as possible improves outcomes vs ACEi (enalapril).1,5,6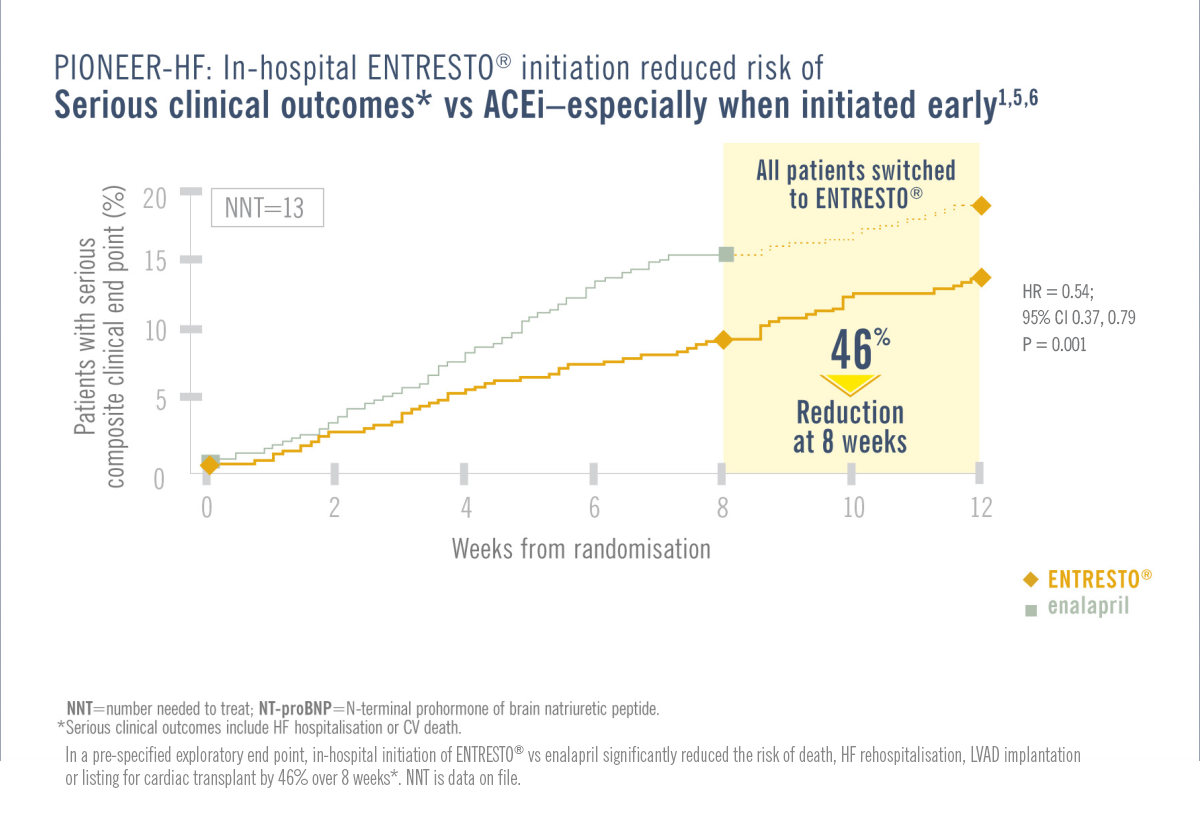 Start with ENTRESTO to maximise near and long-term benefits for your patients1,5,6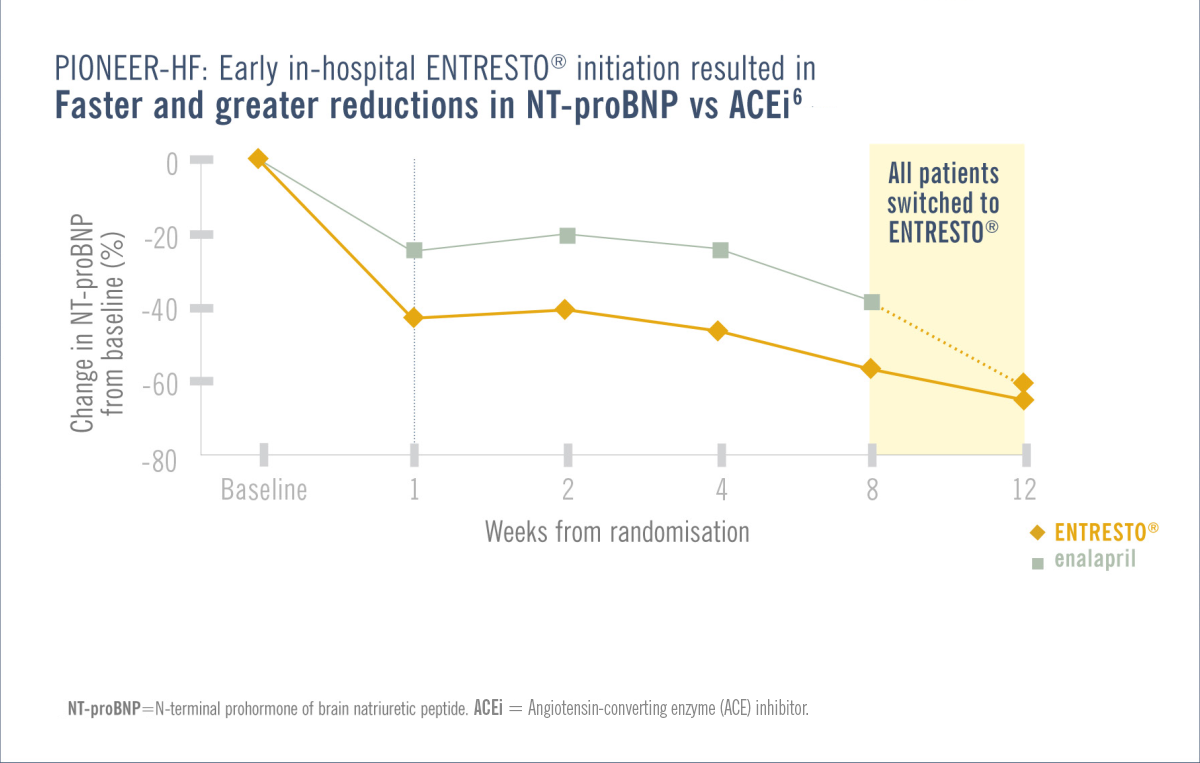 ENTRESTO is indicated in adult patients for the treatment of symptomatic chronic heart failure with reduced ejection fraction.8
Discover the benefits of ENTRESTO vs ACEi (enalapril) in improving your chronic HFrEF patient's treatment experience9,10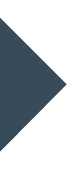 Patients in the PIONEER-HF/TRANSITION trial were required to be haemodynamically stabilised from an ADHF episode while in hospital.1,3
Starting ENTRESTO now reduces HF hospitalisations, saving hospital budgets and alleviating system burden11
PARADIGM-HF (N=8,442): Lower risk of CV death or HF hospitalisation with ENTRESTO vs ACEi12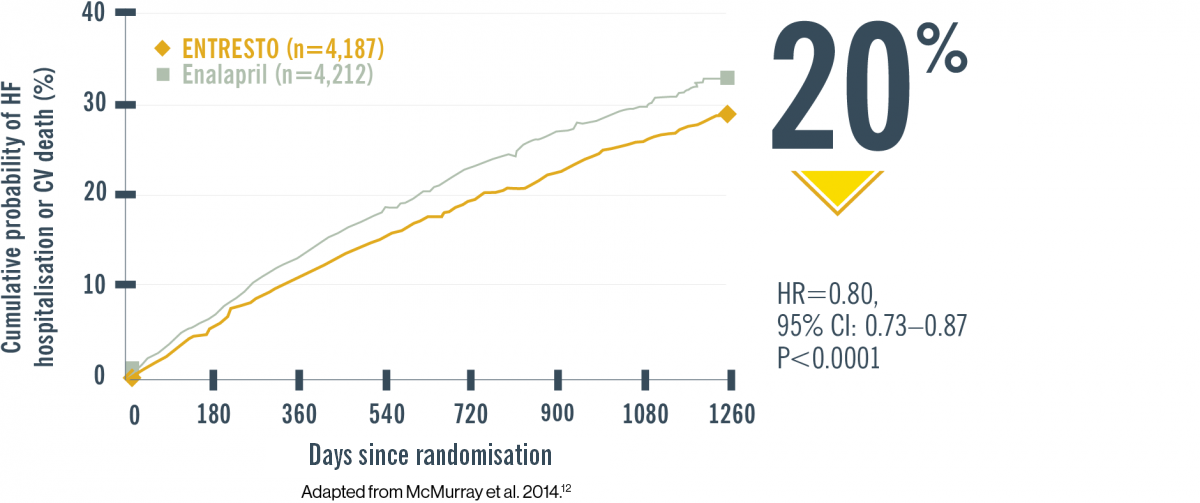 In a post hoc analysis, ENTRESTO reduced the relative risk of sudden cardiac death by 20% vs enalapril (P=0.0082)13
Discover the benefits of ENTRESTO vs ACEi (enalapril) in improving your chronic HFrEF patient's treatment experience9,10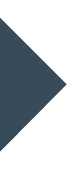 ACEi, angiotensin-converting enzyme inhibitor; ARNI, angiotensin receptor neprilysin inhibitor; CI, confidence interval; CV, cardiovascular;HFrEF, heart failure with reduced ejection fraction; HR, hazard ratio;LVAD, left ventricular assist device;NT-proBNP, N-terminal-pro-brain natriuretic peptide; NNT, number needed to treat; RR, risk reduction.
References:
Velazquez EJ, et al. N Engl J Med 2019;380(6):539–548.
Wachter R, et al. Eur J Heart Fail 2019;21(8):998–1007.
Senni M, et al. Eur J Heart Fail 2019;22(2):303–312.
Januzzi JL Jr, et al. JAMA 2019;322(11):1085–1095.
DeVore AD, et al. Initiation of angiotensin-neprilysin inhibition after acute decompensated heart failure: results of the openlabel extension of the PIONEER-HF trial. Data presented at American College of Cardiology 68th Annual Scientific Session, March 2019.
Morrow DA, et al. Circulation 2019;139(19):2285–2288.
Maddox TM, et al. J Am Coll Cardiol 2021;77:772–810.
ENTRESTO Summary of Product Characteristics. Accessed July 2022 at www.medicines.ie
Chandra A, et al. JAMA Cardiol 2018;3(6):498–505.
Lewis EF, et al. Circ Heart Fail 2017;10(8):e003430.
Gaziano TA, et al. JAMA Cardiol 2020;5(11):1236–1244.
McMurray JJ, et al. N Engl J Med 2014;371:993–1004.
Desai AS, et al. Eur Heart J. 2015;36(30).